Please note: If your company is already an Aimably subscriber it is not necessary to create a new account for yourself. Instead, please join your company's existing account. This article is for companies who would like to create a brand new Aimably account.
Creating an Account
To create a new Aimably account, please visit the New Account Registration page.
On this page, you will be asked to provide your own name, your business email address, and a password. Additionally, you will be asked to accept our Terms of Service, which you can review at your leisure. Once you click the Sign Up button, you will be taken into a new Aimably account ready for you to set up.
Verifying Email Deliverability
Before you finish, please check your email to confirm you have received the "Welcome to Aimably!" email. If you have not received it, your email address was either entered incorrectly or your business email system is blocking emails from the @aimably.com domain. Because Aimably uses email to deliver critical messages to you, it's important to validate that you can receive emails from us.
To verify the correct email address is in use, please open the user menu in the upper right corner of the Aimably screen:
Then, click on the User Profile option in the menu: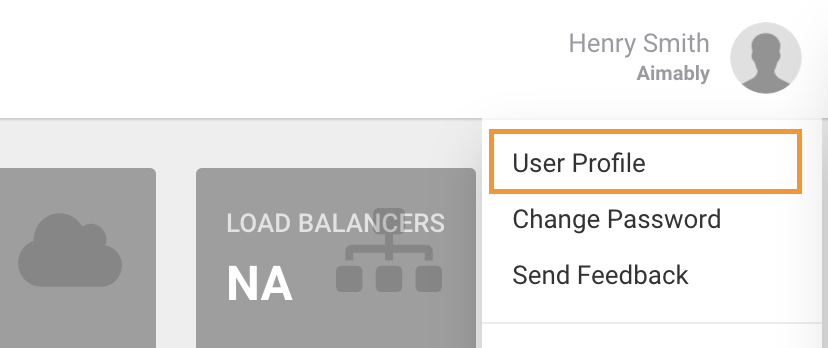 This will open a window for verifying your name and email address.
If you make changes on this screen, remember to click the Update Profile button to save them.
Next Steps
Now that your account is set up and you have validated that your email address is accurate, we recommend taking the following next steps to get familiar with Aimably: