ROLE-BASED ACCESS NOTE: The features and functionality described in this article require the assignment of either the Admin or DevOps user role to your user account. Without either of these roles assigned, some or all of the functionality may not be available to you.
Accessing the Work Scheduler
Sign into Aimably, open the Reduce navigation menu group and click on the Work Scheduler menu item on the left.
Selecting a Work Schedule to Delete
Review the Work Schedule calendar to find the Work Schedule that you would like to delete. Once you've found it, click on the body of the schedule item to pull up the configuration window.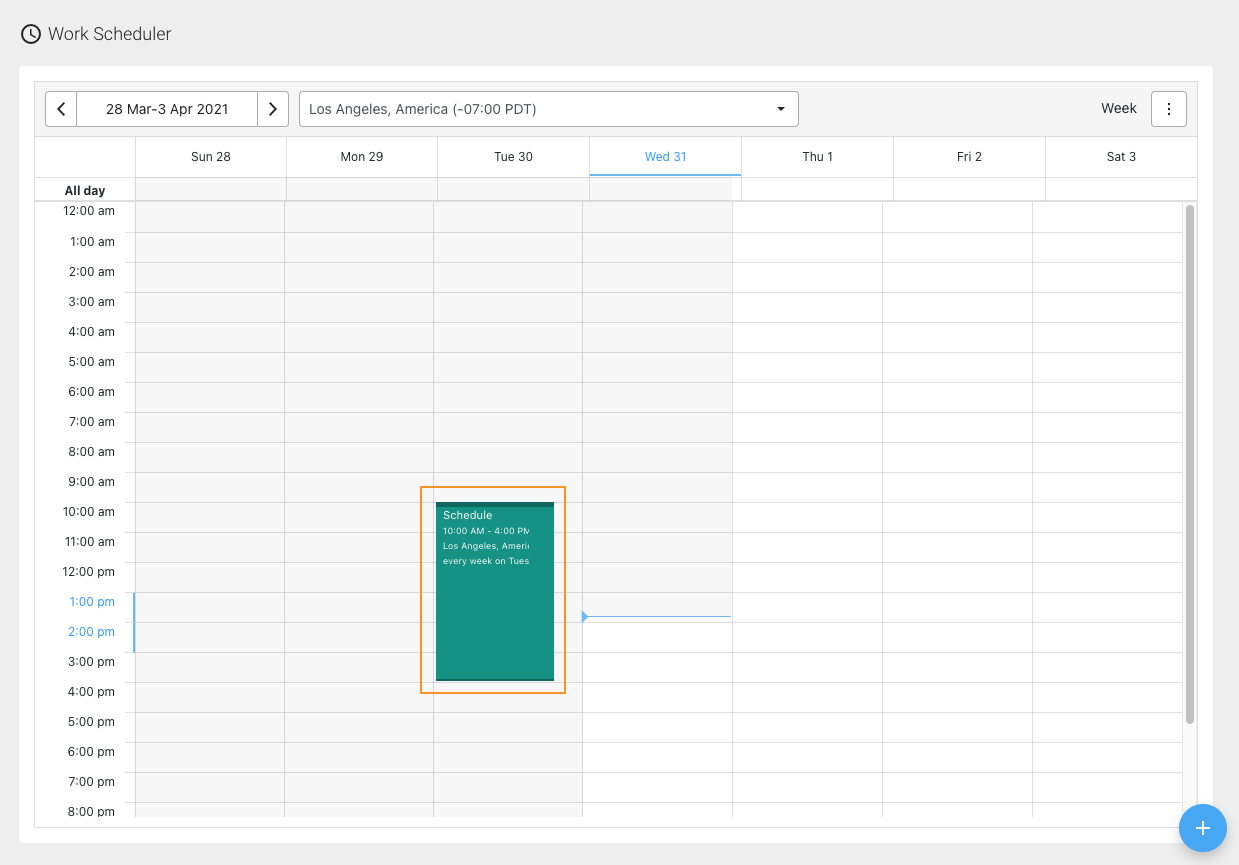 For an explanation of navigating the Work Schedule calendar please view: Understanding the Work Schedule Calendar
Deleting the Work Schedule
Once the configuration window is open for the selected Work Schedule, click the red delete button in the lower-left corner of the screen.
Aimably will ask you to confirm whether you intended to delete the Work Schedule. Select Yes.